There's not much that can beat a stay at the All Inclusive Hard Rock Hotel & Casino Punta Cana. But that doesn't mean we can't add to it. Head out to the natural beauty and wonder of Punta Cana and experience a full setlist of world-class tours that are sure to make your stay that much more unforgettable.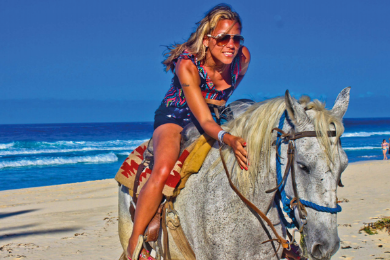 Ride along the pristine white sand beaches on a guided horseback riding tour. Come and enjoy one hour tour on horseback, no matter if you are inexpert, our instructors will assist you. In addition, you will have the opportunity to be in contact with a natural environment.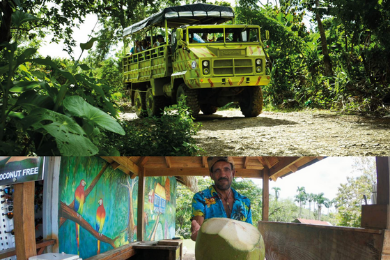 Discover the best of the local culture. In our Dominican Experience Tour, you will appreciate the preparation methods of cigars, coffee and chocolate; visit a typical house, sugar cane plantations, a Baseball field and many other attractions.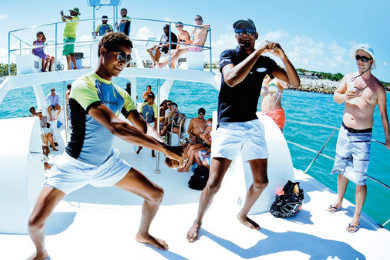 Snorkeling & Booze On Board
This half day experience combines fun, party and adventure. We will sail from the beach of "El Cortecito"will undoubtedly show you the best beaches in the area; You will be snorkeling in open water through coral reefs and tropical fishes; once you finish you will enjoy soft drinks, water, rum and mamajuana open bar; while listening to music and seen our animation crew to spend an unforgettable time.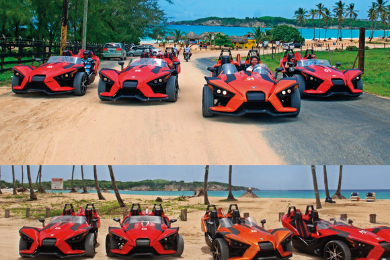 Join us riding the ultimate state of the art design Slingshot by Polaris (manual transmission). Leaving the Hard Rock Hotel Punta Cana towards the magnificent beach of Macao for 20 minutes, one of the most impressive of all the Dominican Republic. On the way, you will drive through the town of Macao where you can see in real-time the day-to-day of the locals. Drinking water included during the tour.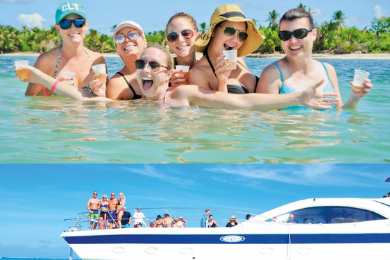 Enjoy a boat cruise along the coastline of the beautiful beaches of Bavaro on our  Caribbean Cruise, a two floor party boat with two Jacuzzis where our visitors will enjoy the Snorkeling around the coral reefs, swim and have fun at the Natural Pool and taste a delicious meal  in our restaurant at the beach.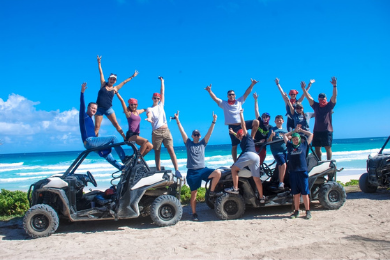 Take the wheel and pilot your very own buggy across the beach. The journey will delight yourself with with tropical views driving thru the jungle. To make your ride one of a kind, you will stop by Roco Ki, a breathtaking beach with the most stunning views of the eastern side of the island.